About Robert
Hello! I am Robert Sniadach, (pronounced Sny-dak, born 1957 in USA), and I appreciate your visit and interest in my website. Thank you.
Professionally, in my early career days I was involved in the electronics tech industry for a number of years. I decided, around age 31, to radically shift my focus into something I truly cared about – natural health care. Several years later I received my doctorate in Chiropractic in 1993. Since then I have been involved with fasting supervision and natural health care for many people.
Along the way I have often delved deep into the subjects of freedom, liberty; personal power and personal sovereignty. Intense study of many related subjects was required to get a solid handle on the essence of what it is to be an innately free human being in our world.
During all of my adult life I had been keenly interested in spiritual matters, and was involved in several spiritual practices and disciplines for many years. In my early-to-mid 40s, multiple unexpected spiritual breakdowns and breakthroughs occurred during a full-on Kundalini awakening that moved through me to its enlightening completion after 4 intense years. Many years of acclimation and integration followed, and now it's time to offer this website.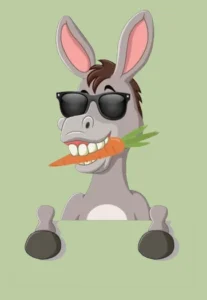 Currently I live in the Andes mountains of southern Ecuador. On our farm we have a beautiful pure river, a wide variety of fruit trees, several gardens, hundreds of citrus and banana trees, a motley crew of dogs running around, along with a horse (mare), young mule (filly), 4 donkeys and a pet rabbit, all watching our antics with bemused smiles on their faces. "Just keep the carrots coming," I can hear them say.
So yes… have a look around the website and see what catches your interest.